A Measure of Time The Largest Collection on the Internet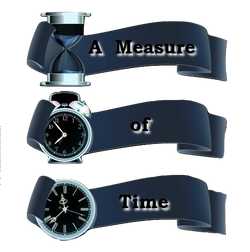 About Me
Welcome to my site! My name is Matt. I collect
ADVERTISING MEASURING GLASSES
. This site is an extension of my passion/obsession with these glasses.
​I am a Member of the
Promotional Glass Collectors Association.
On the site, you will find over 14,500 Cartoon & Promotional Drinking Glasses. Any and all set information that is available is included. Of course, included on the site are Measuring Glasses.
​
Always interested in purchasing one glass, several glasses, or whole Collections. Please contact me with info and photos if possible.
foxyguy66@yahoo.comBIG
project
STILL
coming...
ALL NEW PICTURES
of the glasses in my
Collection
. The pictures will be uniform, showing crisp and clear detail. Check back often!
​
NEW Feature
: Under the "More" Drop Down Menu you will see "New This Month". There you will find pictures with titles of the newest entries to the Collection in a Slide Show format. Take a look!
---
Some Basic Information
Measuring Glasses were offered for many years, mainly from the 40's through the 80's and some, into the 90's, as a promotional element. These glasses were offered by Banks, Savings & Loans, Liquor Stores, Appliance Companies, Food & Beverage Companies, Dry Cleaners & Launderers, Grocery Stores, Insurance Companies, Jewelers, and Bars & Taverns, just to name some examples. These businesses wanted to encourage their customers to return and to offer a "Thank you" gift for their patronage. There are many out there, yet to be discovered and likely from sources unnamed here. Most glasses were issued with one color but, many others had two, three, or even four colors.
What You Will Find Here
What you'll find here are pages to my
Personal Collection
(NOT FOR SALE) , my
Want List
, and my
For Sale/Trade
list. My goal here is simple: to share what I've found and provide pictures of these pieces of history. In some cases, additional info will be shown for variations of some glasses which include, but are not limited to, color(s), layout, and design. Check back often to see new entries to the
Collection
,
Want List
, and
For Sale/Trade
lists. These lists will change frequently.
Current Count: 1,165
Updated 9/11/21
Of Special Interest
Of Special Interest to me are Frigidaire Measuring Glasses - my Niche within the Niche. There are hundreds (maybe thousands) of these glasses promoting many different businesses from throughout the country and, in my estimation, hundreds (maybe thousands) yet to be discovered. They are the most elusive to find and acquire but, for me, the best to find. Variations exist, with the same Company Name, using the different Frigidaire logos & layout.
The 'Hunt' Must Go On
For me personally, the 'Hunt' for Measuring Glasses will never stop. It is a passion and/or, my obsession. I am always looking for 7oz. to 10oz. glasses , without a spout. Glasses should have Good to Excellent Color(s) and Gloss; preferably, without any Cloudiness. Dirty glasses are okay - I can clean them! Exceptions made for Condition of Rare glasses.
Find a glass?
Take a picture! I'm always looking to add pictures to the site and would appreciate any help! Find a glass?
Let me know! Always looking to add to the Collection and willing to make a deal.
Do you collect these glasses? Take some pictures, provide your name along with City & State and I'll add you to the Collectors Area!
For Inquiries & Comments, contact me directly using the following email:
foxyguy66@yahoo.com
Acknowledgements
I would like to acknowledge and offer tribute to a fellow Collector of Measuring Glasses - Pam Stice. Alot of the pictures found on my
Want List
were provided by her, through her web site -
Measuring Glasses by Pam Stice
. I encourage you to visit her site as she has many Measuring Glasses, with pictures. Pam also offers her personal
Wish List
and
For Sale
list. Please let her know I sent you!
The following contributors have also provided me with pictures and deserve acknowledgement too: David Lester, Brent Sehnert, Darrell Whitlock, Scott Bernicky, and Roy Rogalski. Without their contributions, many of these glasses would not be pictured here or be known to exist. Thank you!
Over the course of the last 1 1/2 years I have been fortunate to be able to purchase almost 400 glasses from Roy Rogalski's Collection. I have been able to acquire many glasses that I didn't have and some that I didn't know about. Many Thanks to Roy for allowing me to purchase a sizable part of his Collection to add to my own Collection. I am grateful for his friendship.
Finally...
While using Chrome as your Browser, if you place the cursor over any picture, the name will appear. If you place the cursor on any picture and left click once, the picture will enlarge and offer the option to advance to the next picture or go back while enlarged. Some of these functions do not work with older IE Browser versions.

Collectors Area - Click on Title for Main Page; Hover cursor over Title to see Drop-Down Menu.
Need a New Web Host?
Need a Web Host? Are you considering a change of Hosts? Want to create your own Site? Want a Better experience with a Hosting Service that actually works as you want, need, and expect? Then
iPage
is for you!
iPage
offers a variety of Services to meet your needs. Just click on the '
iPage
' Banner that you'll find at the bottom of any of my pages and you can purchase what you need from
iPage
. Everyone that clicks through from my pages and makes a purchase, will earn me credit.
Do your research first! Just go to the
iPage
site and check out the many products and services that they offer. By clicking the orange link, a new window will open to the iPage Home page. When you're ready, return to my site, click the Banner and make your purchase.